Funky Scarf
Yep this is a post that was due two weeks ago....as promised I would post about the funky scarf that I got from my partner, Sarah from US.
I was waiting till I could borrow a good digital camera from someone to take pics. But something even better happened =) =) I got a gift from my sis and bro-in-law --- A Nokia N72 phone camera with a 2MP camera! Ahhh I'm sooo luckeeee!! Kewl now taking pics won't be a problem yay!

Okay so...the scarf....
Potato Chip Scarf
50g Lang Coco (65% cotton, 35% acrylic)

50g MANOS del URUGUAY Pure Peruvia Cotton Kettle Dyed


Its really so soft and Sarah had put some beads in the scarf too. I couldn't get a clear close up of the beads though..But if you think that it travelled half way across the world alone to meet me...guess again...
Look who tagged along.....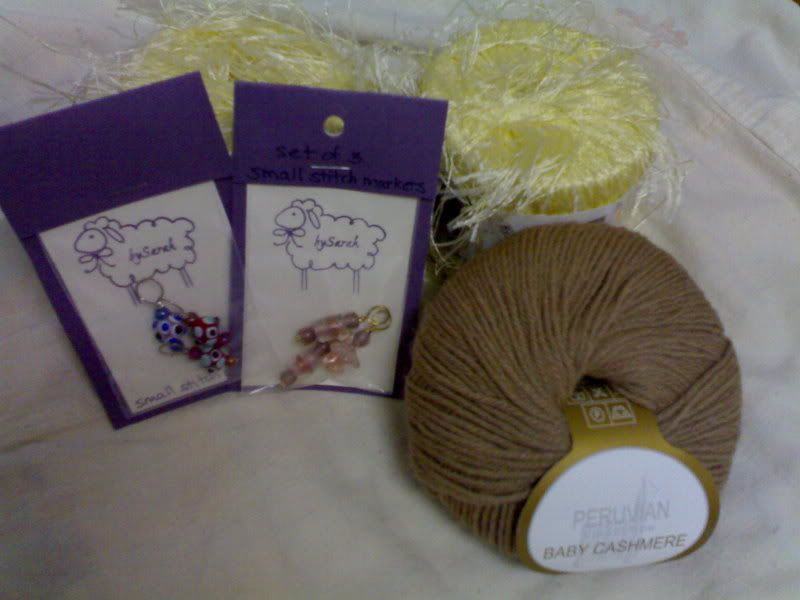 Yes those are really cute stitch markers hand made by her! And that's two balls of Flutter eyelash yarn and also an oh-so-soft Peruvian Baby Cashmere!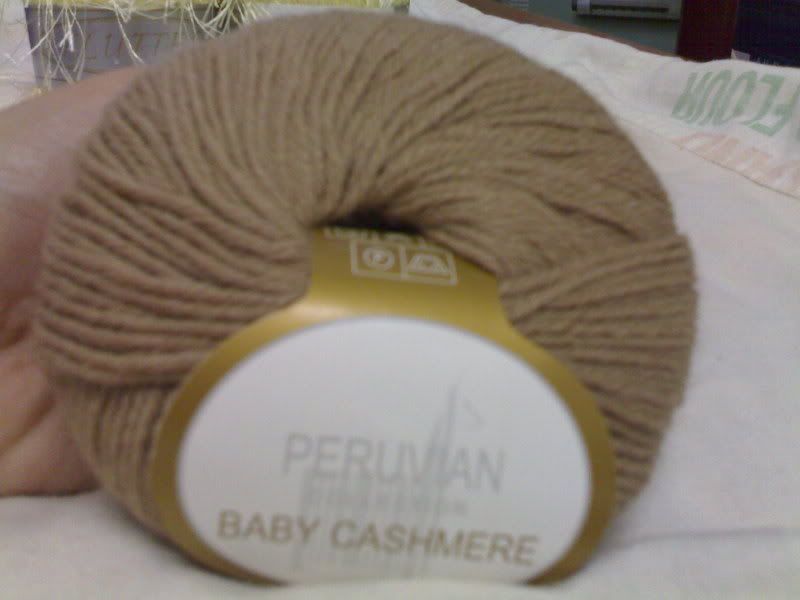 What will you be lil baby??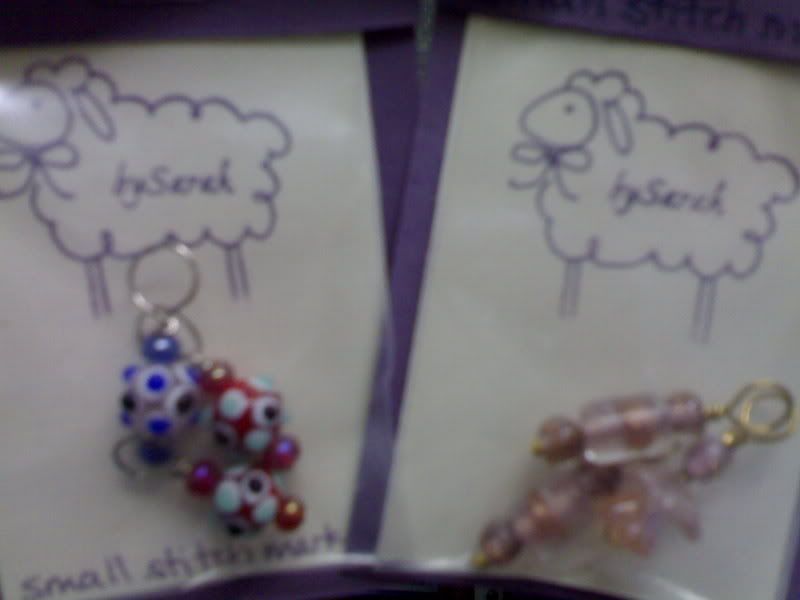 Can anyone suggest what I can knit with these two balls of eyelash yarn? Each is about approximately 75 yards.
Thanks again Sarah!