first sock!
Everybody...meet my first sock :-D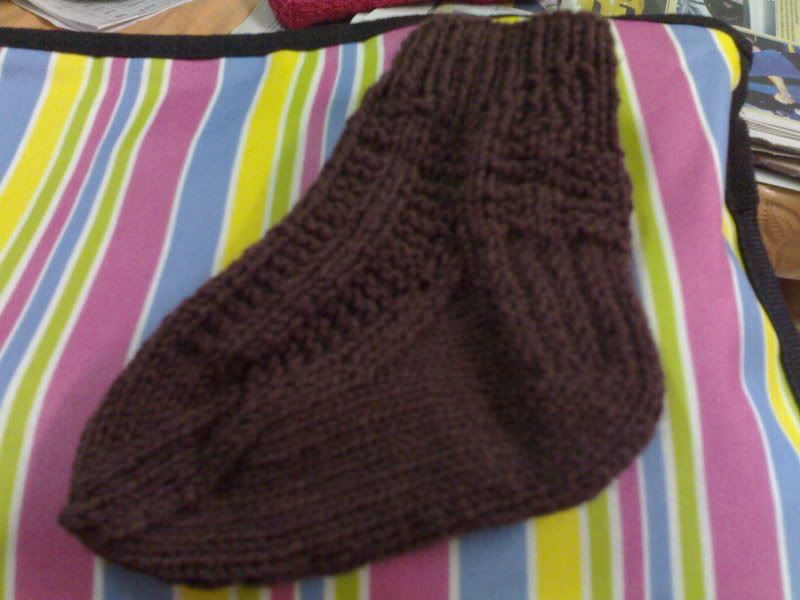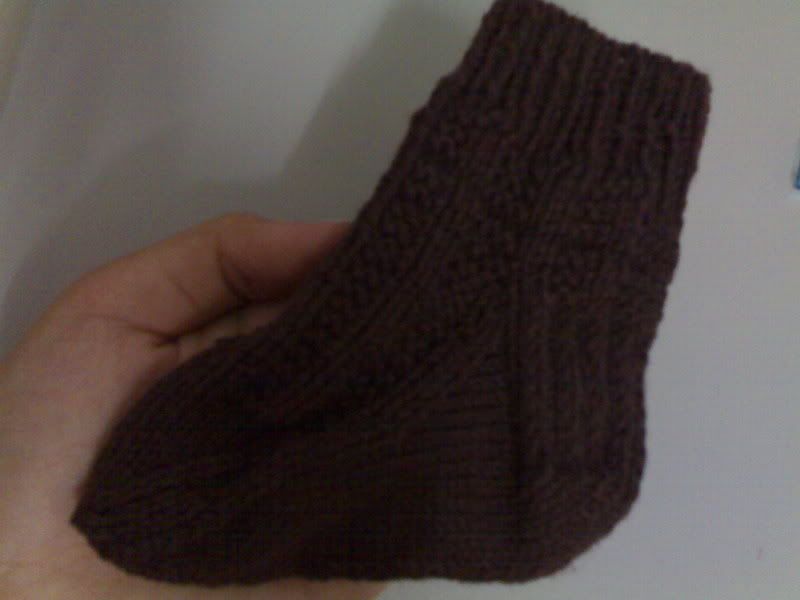 I actually sat down the whole day of one saturday to knit it. pretty cool stuff! I'll definitely knit a proper pair for myself. The picture on the right shows how tiny the sock is hehe...
As for the mon petit chou, I frogged the left bra cup (again!) and only to find out that I'm stuck at the same spot as before...I think there IS a mistake in the pattern somewhere...or is it just me?? But anyways, i just continued to finish it somehow..missing one stitch all the way..hope the mistake is not too obvious later on ;)
I'll definitely post some pics once I'm done with it...need to sew it off the needles..