Socks pour moi!
*sneeze sneeze sneeze* ahhh excuse me! but I've got a flu!! Nose has been leaking since yesterday!

*sniff*

I'm here to post about my socks!!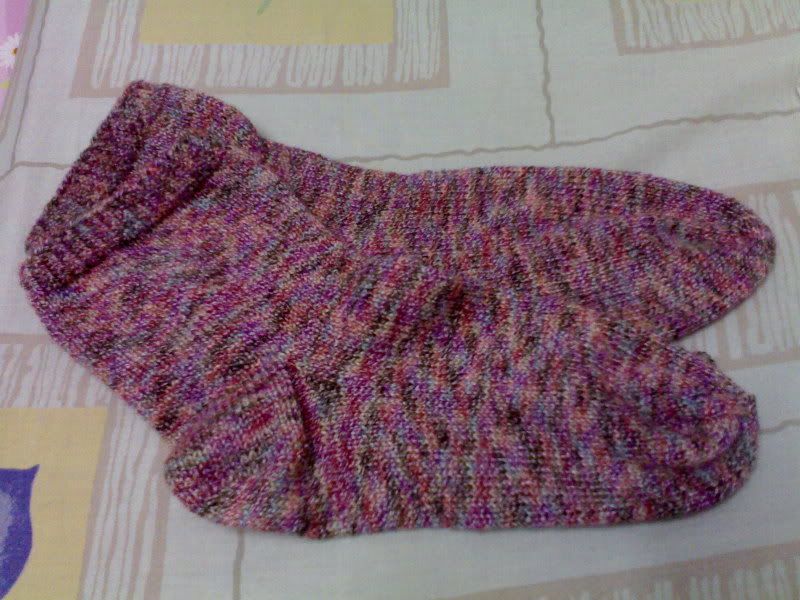 My second F.O. for this year!
The cuffs are a tat bit too big so next time I know I'll have to cast on less stitches. After knitting, I still have a handful of yarn left which is definitely enough for at least a pair of baby socks =)
Oh wait!
Look! It's mini me!
Still waiting for its twin =)
Hmmm I should cast on for the twin, but nooo I've got my thesis to START which is due in errr 3 days. 10000 word thesis + barely 3 days + no clue whatsoever = pass with flying colours! awesome! I'm gonna blame it all on this dang flu *sniff*. Presentation will be in a few days too and I don't wanna be wiping my leaky nose in front of the examiners eeepp!!
Okay people I'm gonna get back to my very very interesting thesis writing *yawn*
Happy knitting!