Failed F.O.
I have an FO to show...yeah right!

Okay the mon petit chou is off the needles! finally!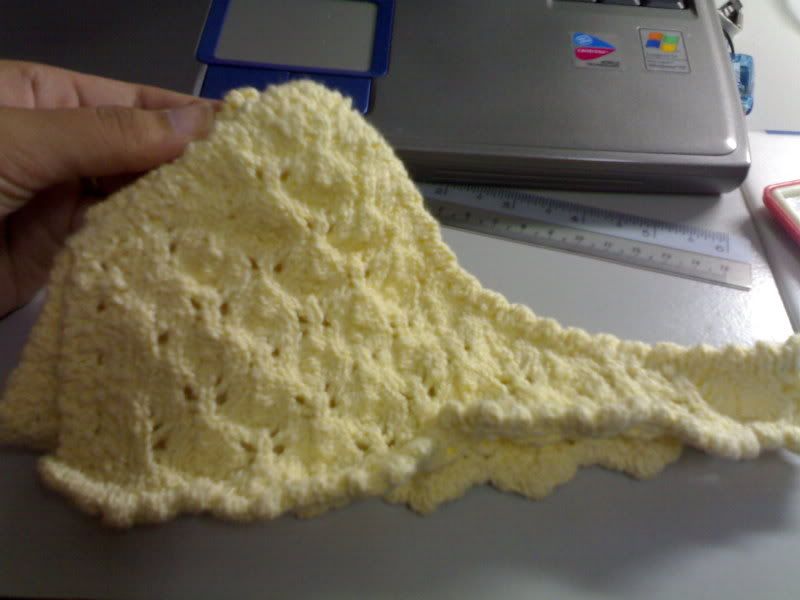 I love it....but it doesn't fit...yep...u heard me...it DOESN'T FIT! aarrgghhhh!!!!!
Apparently I measured my ribcage wrongly! I thought it was my fault but how do you explain when I measured again and it was still wrong! My actual measurement is 3 inches more! 3 inches more!!!! That would mean I had casted on waaaayy less stitches for it! Oh deear deear my hard work! not that it's a tat too tight...it waaaay tooo smallll! Ugh that stupid measuring tape! I should throw it!
Rain had asked me to try it on while I was knitting to see if it fits...but nooooo...unless my ribcage shrinks...there's no way for me to wear it....I was already thinking of what ribbons to get to make the straps...sniff...
I haven't decided whether I should:
1. Send to the frog pod (oh the horror!)

2. Do some major surgery to make it fit me..

3. Find someone with a 31" ribcage
Wanna vote for it??

Okay enough of drama for the day....
I went to the mall yesterday and just look at the christmas decoration they've put up: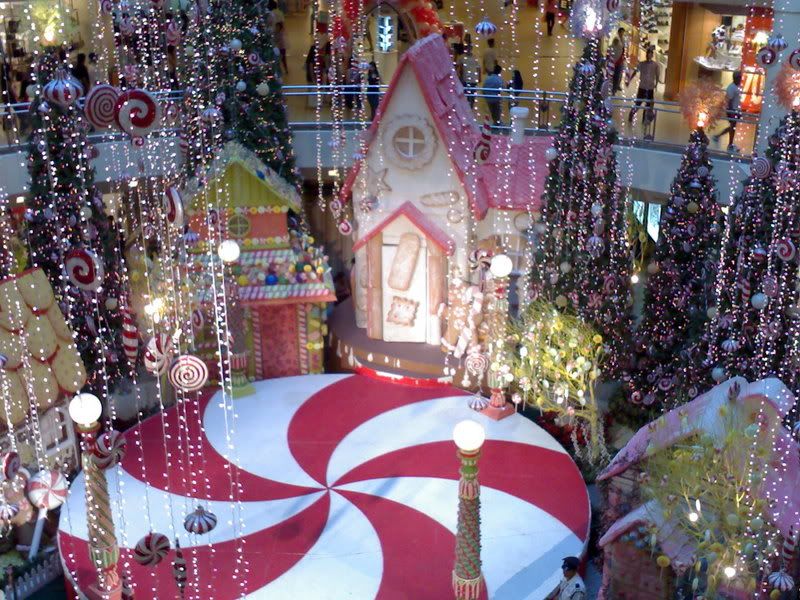 Looks good enough to eat...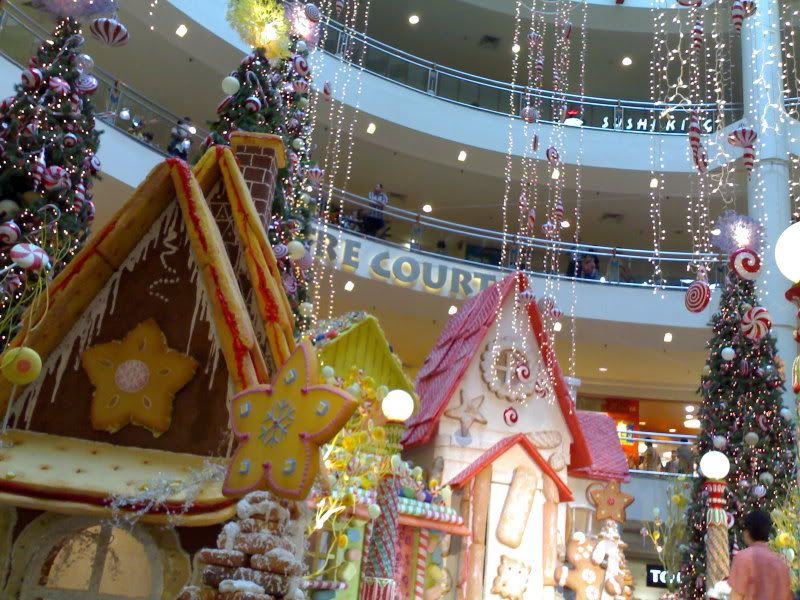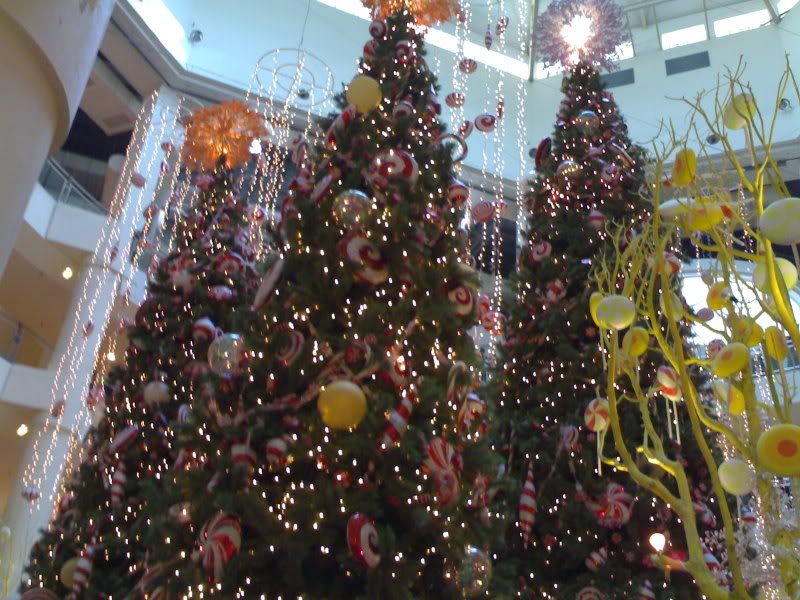 A few of the many christmas trees they've decorated
I don't celebrate Christmas but I'll be visiting friends and families who do. I hope to knit something chrismassy but I don't know whether I'll have time...Have fun knitting all your Christmas gifts people!
Anyways, I'll leave you people with a picture of the most awesome strawberry cake I've ever had!